Join — September 2022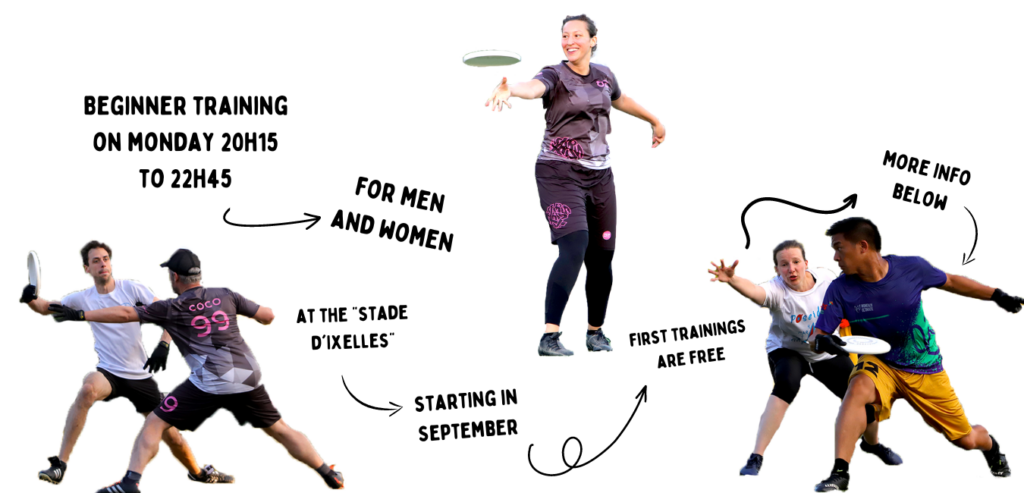 A competitive sport where you experience fair play at its finest. A sport where everyone is welcome (regardless of gender, age and level) as long as they are ready to combine fun with intensity.
This is ultimate frisbee.
It is a non-contact team sport, self-refereed and played on different surfaces, indoor, outdoor or on a beach. And no, there is no dog involved 😉
Maybe it's the first time you've heard of it, but it's played all over the world! There are more 30 ultimate clubs in Belgium, making national championships and tournaments a big part of the sport.
But why choose XLR8RS in particular? Our club has some specificities:
We are beginners inclusive: it means that beginners have a dedicated coach in their first year, while still being included in the club as a whole. By the end of the season, you will have a bunch of new ultimate-crazy friends.
We are the expat team in Brussels: trainings are run using a mix of French, English and Flemish. We have players from Belgium, France, Argentina, Poland, Portugal, Italy and more! It brings a nice international vibe to the club.
We have the complete panel of teams: in Ixelles, you can play at the junior level (under 17 years old), but also with women, mixed, open and even master teams (> 30 (female)/33 (male) years old)
Sound like it's for you, even slightly?
Then come and give it a try. Fill in the form below and let's meet for your first training. From now on, we can't allow ourselves to accept new beginners. 
For all the practical info, you will find all the details about what, where, when and for whom here